---

Betsy Fisher

---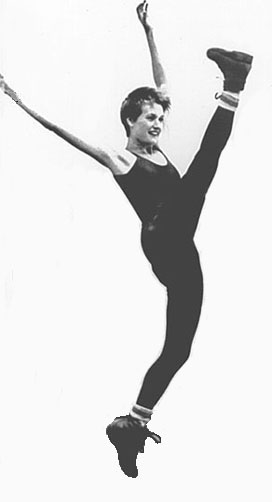 Betsy Fisher is currently a Professor of Dance at Universtiy of Hawai'i at Mānoa. Her choreography has been presented in the US, France, Germany, Austria, Poland, Israel, Finland, Estonia, New Zealand, Indonesia, Hong Kong, Taiwan, Korea, Japan, and China. From 1991 to 1994 she was the Senior Lecturer of Dance at The Hong Kong Academy for Performing Arts. Her teaching credentials also include University of California, Santa Cruz and Stanford University. In 1990-91, as a Fulbright Scholar, Betsy was a Senior Lecturer of Dance at The Theater Academy of Finland.
A leading member of The Murray Louis Dance Company from 1980 to 1988, she served as dance captain and rehearsal director from 1984 to 1988. The company toured extensively in Europe, Asia, and the US.
Betsy holds a Doctorate of Arts in Dance from the Theater Academy of Finland. Her published thesis is entitled Creating and Re-Creating Dance: Performing Dances Related to Ausdruckstanz. She also holds an MA, focused on Dance and Cultural Anthropology, from New York University, and a BFA-Dance from The Juilliard School.
Current projects include "eMotion.s: German Lineage in Contemporary Dance," a presentation of solos she performs that share heritage from the German lineage in contemporary dance. This tour de force solo performance is the culmination of over a decade of travel, research, and performance in Europe, the US, and Asia.
She has staged works from this repertory for the Kansas City Ballet, the Chamber Dance Company, and dances at the Hochscule Für Musik, Köln.