Hā'uke'uke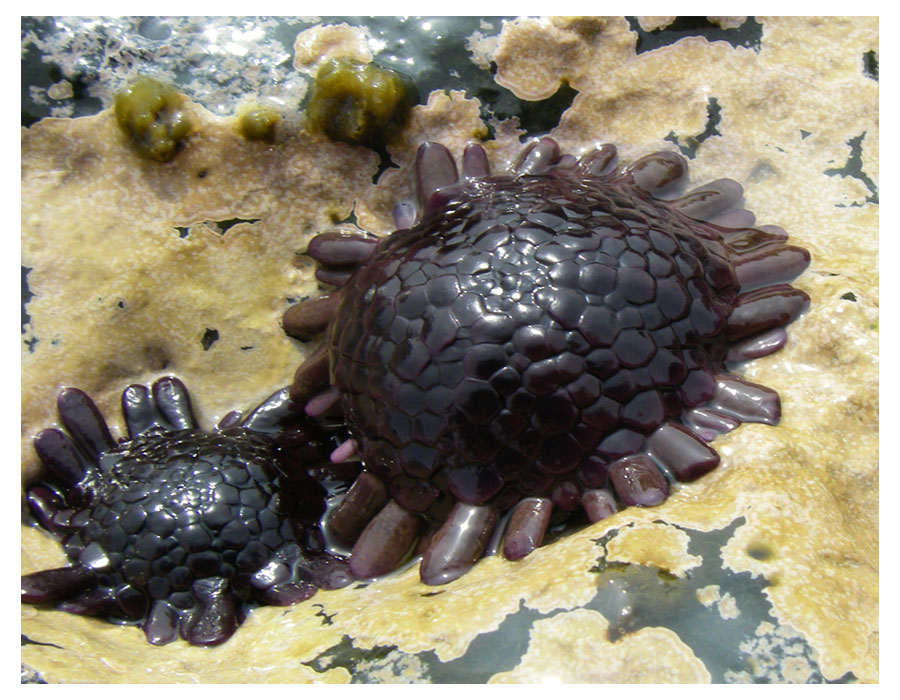 Other Names:
Hā'uke'uke kaupali
Hā'ue'ue
"Pala ka hala, momona ka hā'uke'uke"
When the hala ripens, the hā'uke'uke is fat and ready to eat!
('Ōlelo No'eau 2587)
I have noticed that hala have fruit clusters or 'āhui hala throughout the year but there is a time during the fall season when there is an abundance of ripened keys on the ground. The smell of the hala ripening fills the air and can be overwhelming in certain locations.
Hā'uke'uke graze on limu growing on rocky shorelines and have a love-hate relationship with 'opihi. They compete for the same food source as 'opihi but can assist by keeping the limu at bay so it does not outgrow the grazing capabilities of 'opihi.
Hā'uke'uke can be eaten and is a favorite of our kupuna. The "meat" is actually reproductive glands (egg and sperm sacks) making it a seasonal food, eaten when the animal is reproducing or "fat." I have witnessed hā'uke'uke being "fat" twice a year on the leeward side of the Big Island. Once in early winter and once in early summer. This may differ from location to location.
Hā'uke'uke also taste different at different locations around the island. I have noticed that windward hā'uke'uke have a sweeter taste than leeward.
I've found it very efficient, when opening up hā'uke'uke, to crack the edges disconnecting the entire top in one piece. Once the top is removed, run your finger around the inner rim to loosen it from the shell. Remove the nā'au (only if you like) and little to no meat will be wasted.